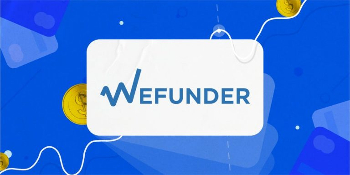 Get started and learn more about our offering: https://www.wefunder.com/ubitquity
There is a lot of friction when homeowners, real estate agents, and title/escrow companies try to complete these transactions which is why we've launched UbitquityPay℠ in January of this year and why we're working to launch the stand-alone SmartEscrow℠ platform and module add ons.
Homeownership is the biggest purchase of your life, and Ubitquity sees a major need to protect the American dream through the continued development of innovative SaaS (Software-as-Service) solutions.
How can we get there? One way is Equity Crowdfunding.
We are raising investment funds to capitalize on the opportunity in front of us. We could raise this money solely from institutional investors. But we want to raise it from you — the customers and our community who have supported us on every step of our journey over the last several years.
We want to offer ordinary people here, and throughout the country, to benefit from the wealth that our growth creates. We are not asking for a donation here. This is not Kickstarter. We are inviting you to be investors¹ in UBITQUITY LLC. As we grow the company, you make a financial return on your investment.
If you have any questions or feedback, we would love to hear from you.
Let's work together to help optimize the world. One Block At A Time®
Yours sincerely,
Nathan Wosnack
Founder & CEO
Our raise is currently in "testing the waters" mode while we finalize our paperwork and SEC filings, so you'll only be making a reservation — not actually investing yet. Once we file everything in the coming weeks, you'll be able to confirm your investment¹.
If you have any questions about the investment or company, I'm always available. Simply email IR@ubitquitypay.com
Some necessary disclosures:
1. No money or other consideration is being solicited. If sent, it will not be accepted;
2. No offer to buy securities will be accepted and o part of the purchase price will be received until a Form C is filed and only through Wefunder's platform
3. Any indication of interest involves no obligation or commitment of any kind.
Read Testing the Waters Legal Disclosure: https://help.wefunder.com/en_US/testing-the-waters-legal-disclosure